FAQ

Questions and answers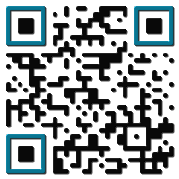 Where can I get the Repetier-Informer app?
The Repetier-Informer app is available for Android and iOS devices, you can download it at:
https://itunes.apple.com/us/app/repetier-informer/id891239043?l=en&ls=1&mt=8
https://play.google.com/store/apps/details?id=com.ionicframework.repetierinformer337630
Scan QR code to download Repetier-Informer.
What does the Repetier-Informer app cost?
Up to now our
Repetier-Host for Windows, Linux and Mac
and
Repetier-Firmware
are free since 2011 and will remain so. Since we can not exist on love and air alone and we have to pay our bills like everyone else, so we can not offer this for free. But a small price don't hurt anyone, but helps to support our work. The sending and receiving of messages are completely free.
What are the advantages of push messages?
You will get your push messages within seconds.
You can receive push messages on multiple devices simultaneously.
The sending and receiving of push messages are completely free.
How can I connect my smartphone or tablet with Repetier-Host?
In
our tutorial
you'll find a step by step guide to connect your smartphone or tablet with Repetier-Host.
In which languages is the Repetier-Informer app available?
The Androis version is just in English, the iOS version supports English and German. But when the app is connected with the software (eg Repetier-Host), this is irrelevant, because the messages are sent by the software. But if you want to make a new translation, please
contact us
.